CASE STUDY / Cobwebb helped Orbis Protect streamline the Accounts Payable process and get total visibility of their supplier invoices from receipt to payment.
INDUSTRY: Property & People Protection Services
ERP SYSTEM: Infor ERP System21
SOLUTION: Document Management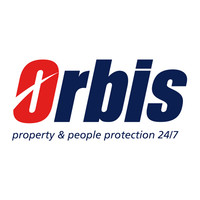 Cobwebb Document Management helped streamline the AP department process with a close integration with System21
THE BACKGROUND
In the UK, Orbis Protect is a market-leading provider of property, site and people protection in a range of sectors with a diversified client base. Orbis is the trusted partner for a number of local authorities and housing associations as well as a large number of private sector organisations from large supermarkets chains to private property managers. Innovation is the key to their success over the years by implementing the latest technology along the way.
THE CHALLENGE
The management at Orbis Protect wanted to have greater visibility of the Accounts Payable Process. This meant gaining control of (and monitoring) the purchasing processes and subsequently extracting critical data for analysis purposes.
Orbis Protect wanted a user-friendly solution that would be quickly and easily adopted by the users, this meant a close integration with System21, their ERP System. The solution would require minimal manual intervention, and would have to present a cost-efficient way in which to capture and archive their purchase invoices and related documents while creating an approval workflow for each transaction.
According to Gartner, professionals spend 50% of their time searching for information and take 18 minutes on average to locate each document. Furthermore IDC Canada has shown that almost £9000 worth of productivity is lost per worker per year due to their inability to find the data they require to do their job. The Cobwebb solution for Orbis Protect needed to address these challenges also.