CASE STUDY / TN Robinson
Cobwebb Mobile POD eliminated manual scanning of over 1/2 million delivery notes a year.
INDUSTRY / Retail
ERP SYSTEM / Infor ERP System21 Aurora
SOLUTION/ Cobwebb Mobile POD (Proof Of Delivery)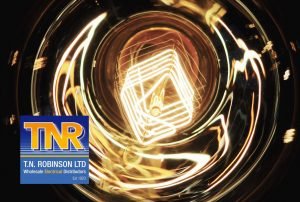 The Background
Headquartered in Stockport, with a history of providing great quality and value since its creation in 1923, TN Robinson is a family owned electrical wholesaler with eight branches throughout the North West of the United Kingdom.
TN Robinson is a customer focused organisation that continually raises the bar by using current technology to provide superior customer service.
The Challenge
The management at TN Robinson needed to be able to track the delivery of thousands of items daily, eliminate the cost of scanning thousands of paper documents and speed up the delivery process.  They needed a process that would feed delivery information directly back to their document management system without having to scan or file paper. The device would need to be easily implemented into the field and provide accurate and timely information for customer service.